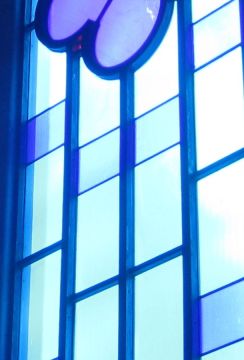 Our pastor is available to provide hospital visitation, home visits/blessing, bereavement support, graveside visits/blessing, spiritual counseling, marriage counseling, and special prayers. Please contact the church office at 313-336-6200 if you desire any of these services.
The effect of a pastoral visit is extraordinary, both in the ministry of the pastor and in the lives of the families. There are four main outcomes when the pastor visits families from the church.
1. Encouragement. The world in which we live is full of circumstances that bring us fear, fatigue, and discouragement. Discouragement can cause much of harm -- depression, laziness, feelings of worthlessness, unresolved past issues, and loss of focus and goals in life. When visiting people struggling in these areas, the pastor can encourage them with verses from the Bible.
2. Spiritual food. One thing noticed during the visits is that many people are hungry for God, a symptom that reflects a crisis that exists today in many pulpits. The knowledge of God is increasingly superficial because in many churches, preaching has lost its real value. Preaching today, more than ever, requires knowing the lives of people, the listeners: not only know­ing people but being part of people's lives, being close to them. When the pastor visits church families, he encounters an opportunity to enhance his sermons and provide solid spiritual food. The pastoral visit loses its value when it becomes an end in itself, but when the visit reflects excellence in the pulpit of the church, the visit reaches its goal.
3. Greater commitment to Christ. The pastoral visit reaffirms and raises the level of commitment of church members. It is during the visit that they are exhorted to remain faithful to the principles and values of God's kingdom.
4. Authentic relationships. One of the most discussed topics in the church today and an emphasis in Christian discipleship is developing authentic relationships. The pastoral visit helps to build close relationships between members and the pastor. In a large congregation, it is nearly impossible for the pastor to meet everyone and build friendships with members. When the pastor does not know the members and they do not know the pastor, pastoral care is compromised.